An HIV self-test developed by Richmond-based bioLytical Laboratories is the first of its kind to be approved in Canada.
Health Canada granted a license for the one-minute, finger-prick blood test — known as the Insti HIV Self Test — on Monday.
It's a move that was long-awaited, said Michelle Zaharik, bioLytical's chief scientific officer.
"Many countries already have an HIV self-test approved for use…so we've seen much greater uptake of HIV self-testing globally, and so it does feel like it has been a real long delay before it's been able to be approved in Canada."
However, that "delay," Zaharik explained, is due to the varying rules of each region's regulations and independent in-country studies that need to be performed.
"This is what helps us ensure that the products that reach the public are safe and effective."
It's hoped that the test will help fight HIV in Canada, where 63,000 people are estimated to be living with the disease."
Of that number, 14 per cent — about 9,000 people — are undiagnosed. On top of that, most of the 6,400 new HIV infections that Canada sees each year, are coming from people who don't know they have the disease.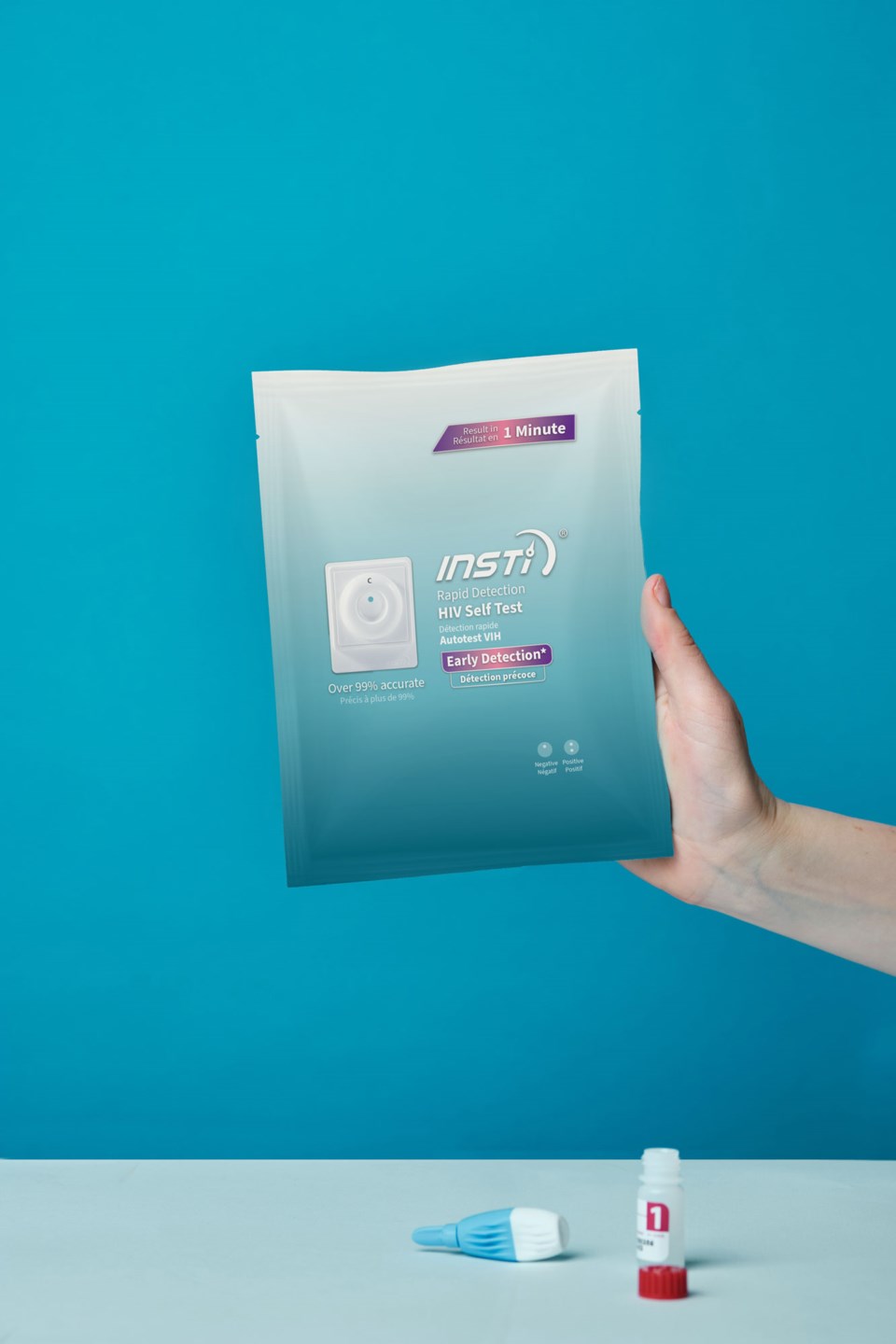 "That breaks down to six new diagnoses per day, or one every four hours… So we really do need this test to be one of the extra lines of defence, another way to try and help end this epidemic," Zaharik said.
The self-test will also be helpful to remote communities that might not have access to clinical testing.
Zaharik explained that the test was based off a point-of-care HIV test bioLytical launched in 2006. While the tests are similar — both involve a finger-prick similar to a Diabetes blood-glucose test — there are less steps involved with the home-test.
However, once someone performs a self-test they will still need to go and get a secondary test, said Zaharik, adding that the Insta HIV Selt Test package includes a list of regional support networks that people can call.
In order to be approved by Health Canada, bioLytical needed to be able to prove that the test could be used accurately and correctly by Canadians across the country.
In a trial — led by Dr. Sean Rourke with the Centre for Urban Health Solutions at St. Michael's Hospital in Toronto — that ran from August 2019 to March 2020, 720 Canadians from "key populations" at risk for HIV were given access to the test, said Zaharik.
More than 95 per cent participants in that study said they would recommend the test to family, friends and sexual partners.
That's good news, said Zaharik, and demonstrates that the test could help combat the stigma and shame people may feel by going in to get tested for HIV — in addition to helping raise awareness of the disease.
"That word of mouth is going to be really, really important to be able to really make an impact on bringing down our HIV infection rates," she said.
The tests will be available for sale this week on Insti.com.