A good entry door is vital to any home's curb appeal and security. It is the first thing visitors see when they arrive at your home, and it provides a barrier against intruders. Therefore, choosing the right entry doors is highly important for any homeowner.
With so many options available in the exterior door market today, selecting the perfect model that fits your needs, budget, and style can be overwhelming. To help homeowners out, Ecoline Windows shares their expert insights on the different materials, styles, and features you should consider when choosing new entry doors for your home.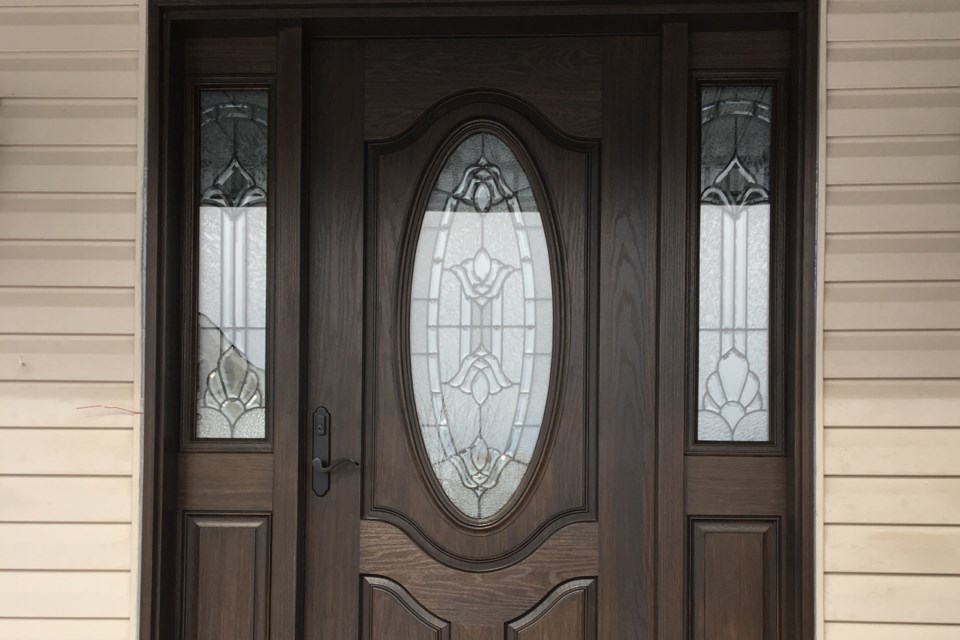 Materials: what reigns supreme?
The frame material is your first thing to consider, as it directly impacts the overall durability, energy efficiency, maintenance, and cost of your replacement doors. According to the experts, here are the three most popular options in 2023:
Steel is a strong, secure material that performs excellently against intruders and weather. A steel door is energy-efficient, low-maintenance, and can be painted in various colours and styles. Any exterior doors made of steel are relatively affordable and durable, but they may dent or rust over time, especially if exposed to moisture.

Fibreglass is a low-maintenance and affordable option that resembles wood but does not require regular upkeep. It is the most energy-efficient, durable, and resistant to dents, scratches, and weather elements models. Fibreglass exterior doors come in different textures and finishes, such as wood grain, smooth, or embossed. The only downsides are its possibility to crack or fade over time and a higher price tag when compared to steel.

Wood is a classic and elegant material that provides a warm and natural look to the home. It is durable and can be stained or painted to match the home's style. However, wood requires regular maintenance, such as staining and sealing, to prevent rotting, warping, and cracking. Moreover, wood is the most expensive option among the three materials, making it less popular among homeowners in recent years.
Styles: know your home's architecture
The style of the entry door is another crucial factor to consider, as it affects the overall look and feel of your home. Here are the most popular styles of entry doors to complement different house designs:
Modern exterior doors feature clean lines, and minimalist designs, often incorporating glass or metal elements. They offer a contemporary and sleek look that complements high-tech or minimalist homes.

Traditional entry doors feature classic designs, such as panelling, moulding, or decorative glass. They offer a timeless and elegant look that complements traditional or colonial homes.

Craftsman doors feature simple designs, and natural materials, coming with a window insert or sidelight. They offer a cozy and welcoming look that complements Craftsman or bungalow homes.

Rustic doors are all about natural materials, such as wood or wrought iron, and often incorporate unique designs or hardware. They offer a warm and inviting look that complements rustic or farmhouse homes.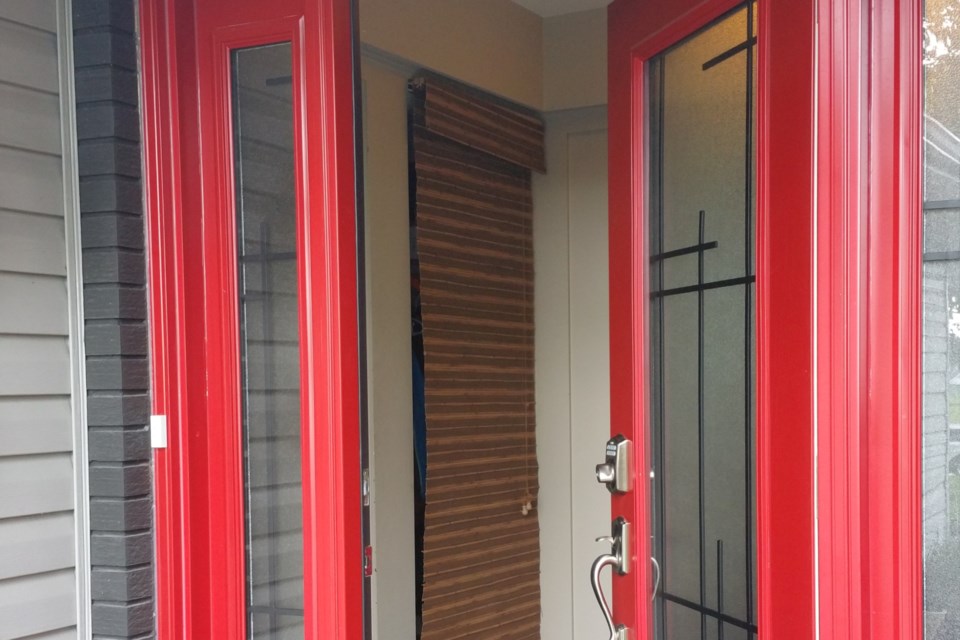 Features: the wow factor
The features of your new entry door make it unique. If you want your door to stand out, there are many customization options to consider, even if you are on a budget.
Glass inserts or sidelights can allow for more natural light in your space, boosting the door's aesthetic appeal. However, glass entry doors may reduce privacy and security, so make sure to consult with the experts before customizing your door.

Modern hardware, such as doorknobs, hinges, and locks are to enhance the security, ease of use, and front entrance appearance.

Insulation is crucial for energy efficiency, noise reduction, and weather protection. Your new exterior doors should have adequate insulation and be properly installed to prevent air leaks and heat loss.

Colours and finishes will make your front entrance stand out. The right colour scheme should match the door's style and material and complement the home's architecture and overall exterior colour palette.
Choosing the perfect entry door that meets your needs and exceeds your expectations requires careful consideration of the material, style, and features that best fit your needs, budget, and style. Whether you prefer a classic wood door, a low-maintenance fibreglass door, or a secure steel door, selecting a door that enhances the curb appeal, security, and energy efficiency of your home is vital.
When planning entry door replacement for your home, visit Ecoline Windows & Doors Vancouver or call 604.210.7552 to get in touch with a local door expert. Ecoline Windows will be happy to consult you on choosing the right model, claiming maximum government rebates, and ensuring hassle-free installation.