B.C.'s Office of the Premier was lobbied by the daughter of one of its top strategists, Glacier Media has learned.
Records obtained through B.C.'s lobbyist registry and freedom of information law show Bob Dewar — by some accounts the architect behind former premier John Horgan's rise to power — was actively billing the Office of the Premier up to $1,000 a day for his services as a special advisor, while his daughter, Maeghan Dewar, lobbied that same office to gain favour for the forestry giant Paper Excellence.
"I think that kind of situation can raise a red flag," said Stewart Prest, a Vancouver-based political scientist lecturer at Simon Fraser University.
"It's a politically sensitive issue because the people are so senior."
Maeghan Dewar, who lobbied for Paper Excellence from March 2020 to February 2022, denied she did anything wrong.
"You know, these things actually look like something that they're often not," Dewar told Glacier Media. "My father and my work did not interact."
She later added in an email: "There was no conflict. My role with Paper Excellence was properly registered and fully disclosed to all parties."
Glacier Media has found no evidence Bob Dewar helped his daughter gain access or influence to the Office of the Premier.
But Prest said two close family members — working as a senior political advisor on one side, and a lobbyist on the other — can raise the perception of a conflict of interest and can have serious implications for trust in government.
"It's a difficult one to deal with because you don't want public officials constantly looking over your shoulders," said Prest.
"But you also really, really need to have a public that can have confidence that decisions are being taken in the public interests of the province without even the appearance of impropriety."
Father and daughter move to B.C. in lead up to Horgan's victory
A long-time NDP strategist, Bob Dewar first served Horgan as his 2017 campaign director. He also served as Horgan's chief of staff and special advisor. A contract released in a freedom of information request indicates his high-level strategic advice was "critical" to the premier.
"I don't think we would have had the success we've had without Bob, without a doubt," Horgan told political columnist and author Rob Shaw in 2021.
The son of former federal MP and Ottawa mayor Marion Dewar, the BC NDP recruited the senior Dewar from Manitoba. Dewar had previously served several years as chief of staff for that province's NDP premier Gary Doer.
Bob Dewar's daughter, Maeghan, also worked as a senior advisor for Doer, and "was a key part of Jack Layton's team during the 2011 federal breakthrough," according to a biography posted to the Vancouver-based public relations firm Longview Communications Inc., where she still works.
Reporting from the Winnipeg Free Press says she was among a handful of senior staff who left the Manitoba NDP government in 2015 after they backed a failed candidate for premier.
Maeghan Dewar said she joined Longview Communications in April 2015, before her father came to work with the B.C. government, and continued to lobby for Paper Excellence after he left in 2021. She said Paper Excellence was referred to her by a colleague in New York with "no knowledge of me or anyone advising the B.C. government," she said in an email.
But Dewar's lobbying records don't start until 2017, the year the NDP government was elected. An invitation list to Horgan's July 18, 2017, swearing-in ceremony shows Maeghan Dewar confirmed she would attend. Less than a month later, her name first appears on the lobbyist registry representing the Cement Association of Canada.
Dewar has also lobbied members of the B.C. government on behalf of the salmon farm giant Cermaq Canada, Coastal GasLink Pipeline Ltd., Compliance Coal Corporation, and Parkland Fuel Corporation, among others.
Paper Excellence faces pending parliamentary investigation
Dewar is one of dozens of lobbyists Paper Excellence has employed at the provincial and federal level in recent years. But the latest details surrounding the company's effort to gain government favour come at a crucial moment: on Tuesday, May 2, the Government of Canada's Standing Committee on Natural Resources begins an investigation into the company's corporate structure and business ties.
Paper Excellence has recently grown to become one of the largest forestry companies in North America. After more than US$7 billion in acquisitions, the company now controls more than 22 million hectares of Canadian forest — roughly seven Vancouver Islands — and owns dozens of mills across Canada, the U.S., Brazil and France.
The company's meteoric rise has at times been plagued by controversy. In 2016, the Canadian government handed a $225,000 penalty to the company's Northern Pulp mill for leaking more than 47 million litres of pulp and paper effluence into Pictou Harbour, N.S.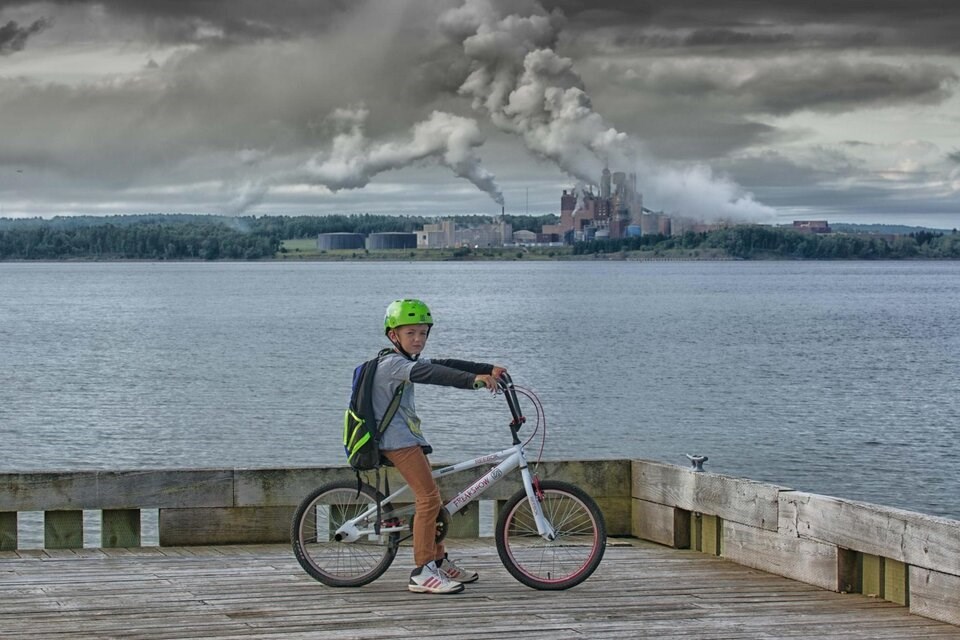 Two years later, federal authorities fined its Mackenzie, B.C., mill $900,000 for leaking effluence into a lake. Both mills were added to Canada's environmental offenders registry.
Questions raised over the company's corporate ownership sparked Glacier Media to take part in a months-long investigation with partners from the International Consortium of Investigative Journalists (ICIJ).
The investigation — which included media partners the CBC and the Halifax Examiner in Canada, and Le Monde and Radio France in Europe — examined leaked communications and more than 15 years of corporate and public records linking Paper Excellence with the conglomerate Asia Pulp and Paper (APP) and its corporate parent the Sinar Mas Group.
Asia Pulp and Paper has been accused of widespread deforestation and a number of human rights abuses spanning decades. APP told Glacier Media it has moved to eliminate deforestation from its supply chain and resolve conflicts with local communities. Both companies say they are independent of one another.
Interviews with former employees as well as shipping and financial records suggest Paper Excellence has built a fibre pipeline shipping Canadian and French wood pulp to APP mills and affiliated logistics companies in Indonesia and China.
Land title documents, meanwhile, show Paper Excellence received US$1.25 billion in credit from the China Development Bank, the overseas lending arm of the Chinese government and a major financial tool to cement control over infrastructure and natural resources, experts say.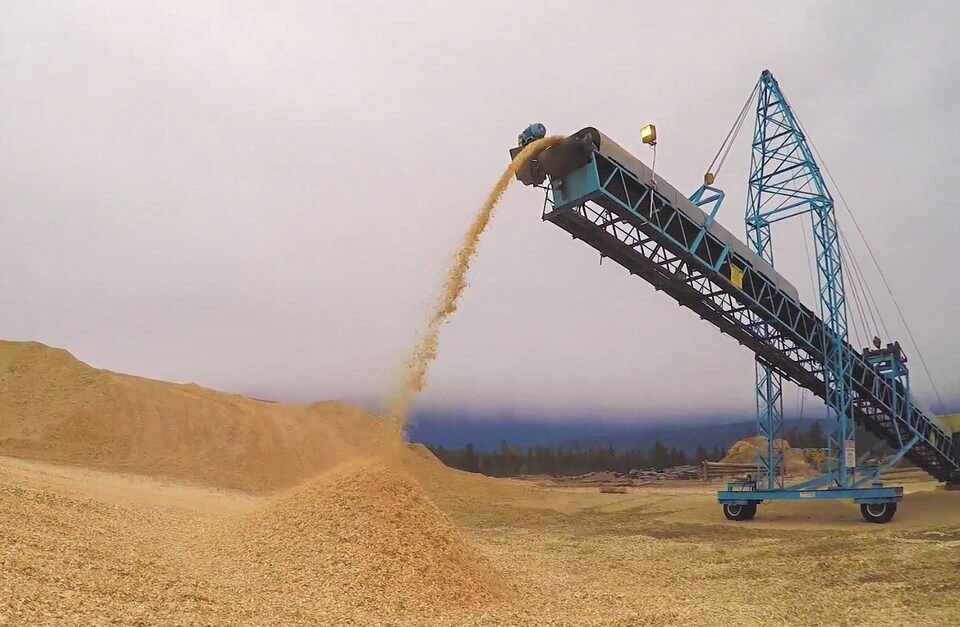 Garry Worth, a retired mill worker, former union leader and member of the BC NDP, is part of the Kamloops-North Thompson riding association looking to submit a motion this month for a provincial investigation into the company.
"We need a good investigation to determine the links between the foreign domination and corporate control of the industry," said Worth.
"Is China going to have our access to our resources through the backdoor?"
Charlie Angus, who has led the federal push to investigate Paper Excellence, said people are looking for answers to reasonable questions of ownership over public resources.
"There's a questioning period right now," he said. "This is a very big company that people know very little about."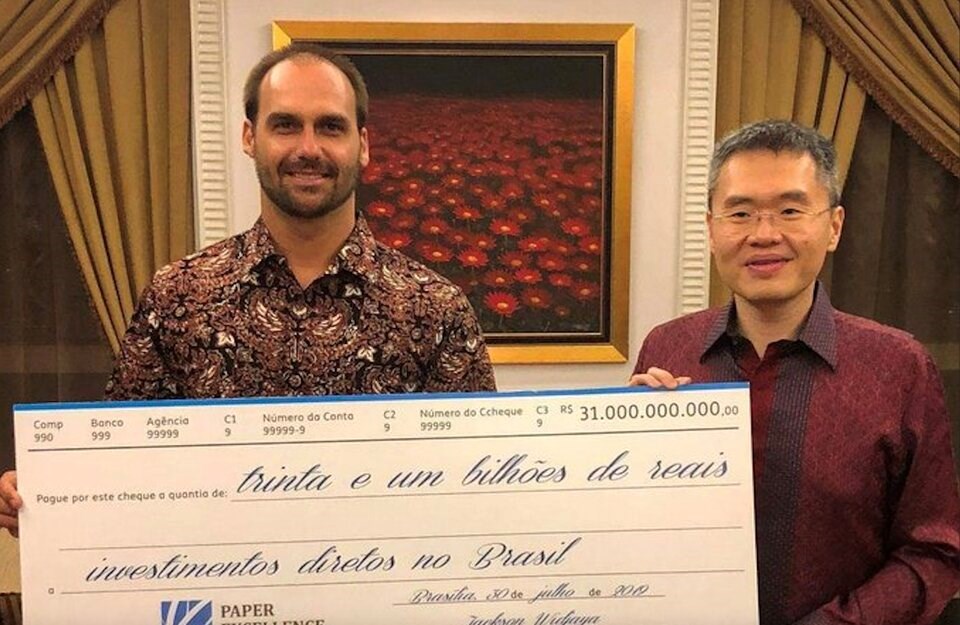 Link between Paper Excellence and Sinar Mas Group removed from lobbyist registry
As Paper Excellence has expanded, it has deployed a number of lobbyists at the federal and provincial level. Some meetings with lobbyists were set up to secure government money to re-tool Paper Excellence's aging mills or discuss big acquisitions.
In many cases, that has paid off. The ICIJ investigation found Paper Excellence has received well over $300 million in government subsidies and tax exemptions.
Maeghan Dewar registered as a lobbyist for Paper Excellence in March 2020, the first month the COVID-19 pandemic triggered closures in B.C. That year, public records indicate she sought to discuss government COVID-19 supports, as well as the "awarding, amendment or termination of a contract, grant or financial benefit."
At times, Dewar met with high level government officials alongside Moe Sihota, a former NDP president turned Paper Excellence lobbyist. Both have lobbied the government for assistance in securing access to tree fibre and to negotiate expiring Energy Purchase Agreements, documents show.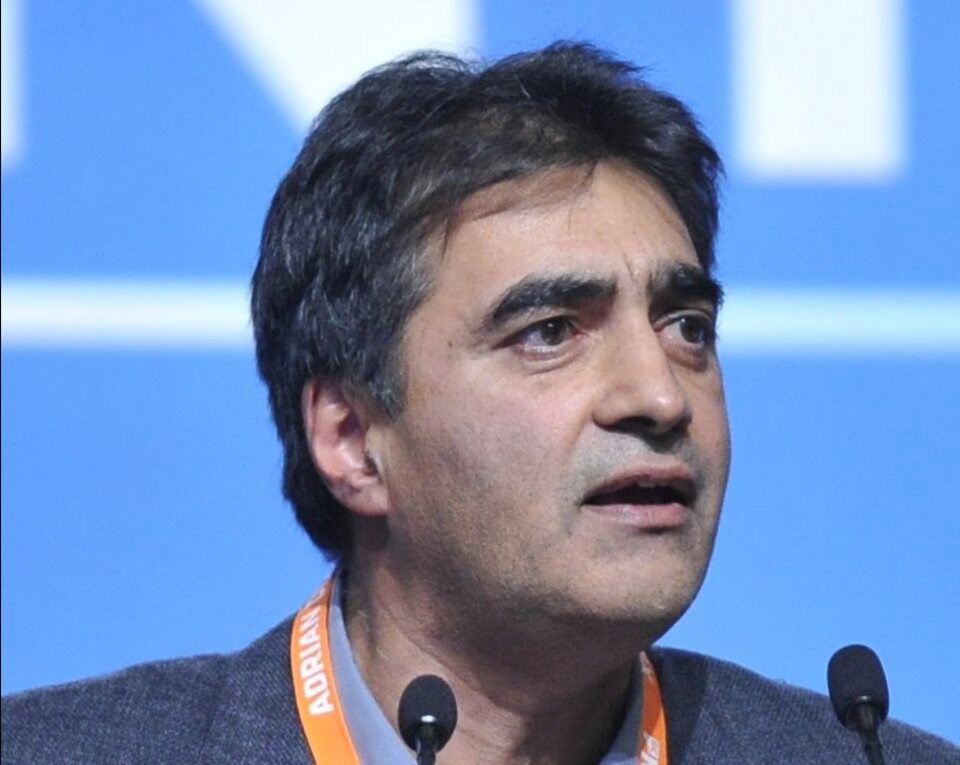 The B.C. lobbyist registry was among dozens of sources linking Paper Excellence with APP or its parent company the Sinar Mas Group.
For nearly two and a half years, Sihota reported to the registry the Sinar Mas Group was an "affiliate" of Paper Excellence. On Nov. 1, 2022, only a week after a damning report linked Paper Excellence with the Sinar Mas Group, Sihota removed the affiliation in his self-reported filing.
Sihota told Glacier Media he mistakenly listed the Sinar Mas Group as an affiliate of his client, Paper Excellence. He said he removed the link after he "was approached."
"I didn't understand the corporate structure at the time that I took on the file," Sihota said.
"It was an error. I corrected it. OK?"
No apparent mechanism for oversight
Michelle Mitchell, a spokesperson for the Office of the Registrar of Lobbyists, and Alyne Mochan, a legal officer for the Office of the Conflict of Interest Commissioner, both said they have no jurisdiction in any potential or real conflict of interest involving the Dewars.
Mitchell said that conflict of interest standards are dealt with through supervisors in the public service, and is ultimately the responsibility of Deputy Minister to the Premier, Head of the Public Service. Lori Wanamaker held that position in 2020 when Dewar first started lobbying the premier's office.
Wanamaker, who also was a target of Dewar's lobbying, has since taken a job on BC Hydro's board. She did not respond to requests for comment.
"We just have zero ability to look into anything like that because our jurisdiction is restricted just to MLAs," Mochan told Glacier Media.
Recommendations to update the the Members' Conflict of Interest Act were tabled in a 2013 report, and included proposals to expand the powers and jurisdiction of the commissioner.
But Mochan said those recommendations were never acted on. And it's not clear if Bob Dewar in his role as a senior contractor would have been covered had the legislation been amended.
"To have recommendations that are now a decade old and not enacted? That suggests B.C. needs to act with a little more urgency on the matter," said Prest.
CORRECTION: A previous version of this story misstated the total credit the China Development Bank provided to Paper Excellence. It was, in fact, US$1.25 billion.